Serving great food all day long
Find scenery to inspire and a menu to match at Different Pointe of View, fire-grilled classics at Pointe In Tyme or casual dining with waterfall views at Cascades Café.
Hosting a private event or get-together? The Terrace Room has it all – modern design, unbeatable views, and anything else that your event or party could need. Tapatio Cliffs offers on-site Phoenix dining for any taste.
Get above it all
Fine dining, excellent wine selection and a panoramic view of Phoenix and the North Mountain Preserve will have you feeling swept away, with the only concern being to relax and enjoy the moment.
Different Pointe of View serves up bold takes on contemporary American cuisine inspired by a distinctive Mediterranean sensibility. With its reputation as one of the most romantic Phoenix restaurants, reservations at Different Pointe of View are suggested. The restaurant may also be booked for a wedding or group function. To make reservations, call direct at: 602-866-6350.
Experience the View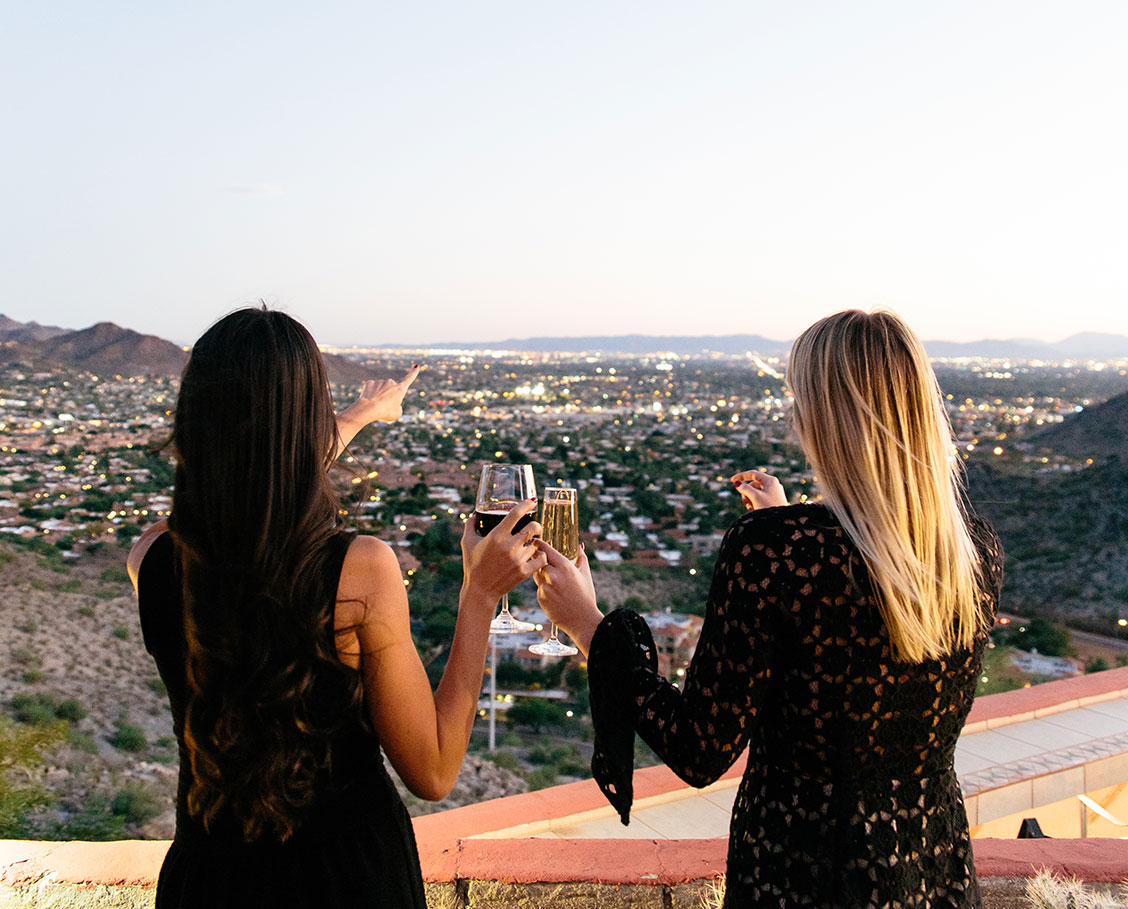 Whether you are searching for award-winning cuisine and atmosphere, some comfort food during business travel, or something for the family, Tapatio Cliffs has a dish to meet your appetite.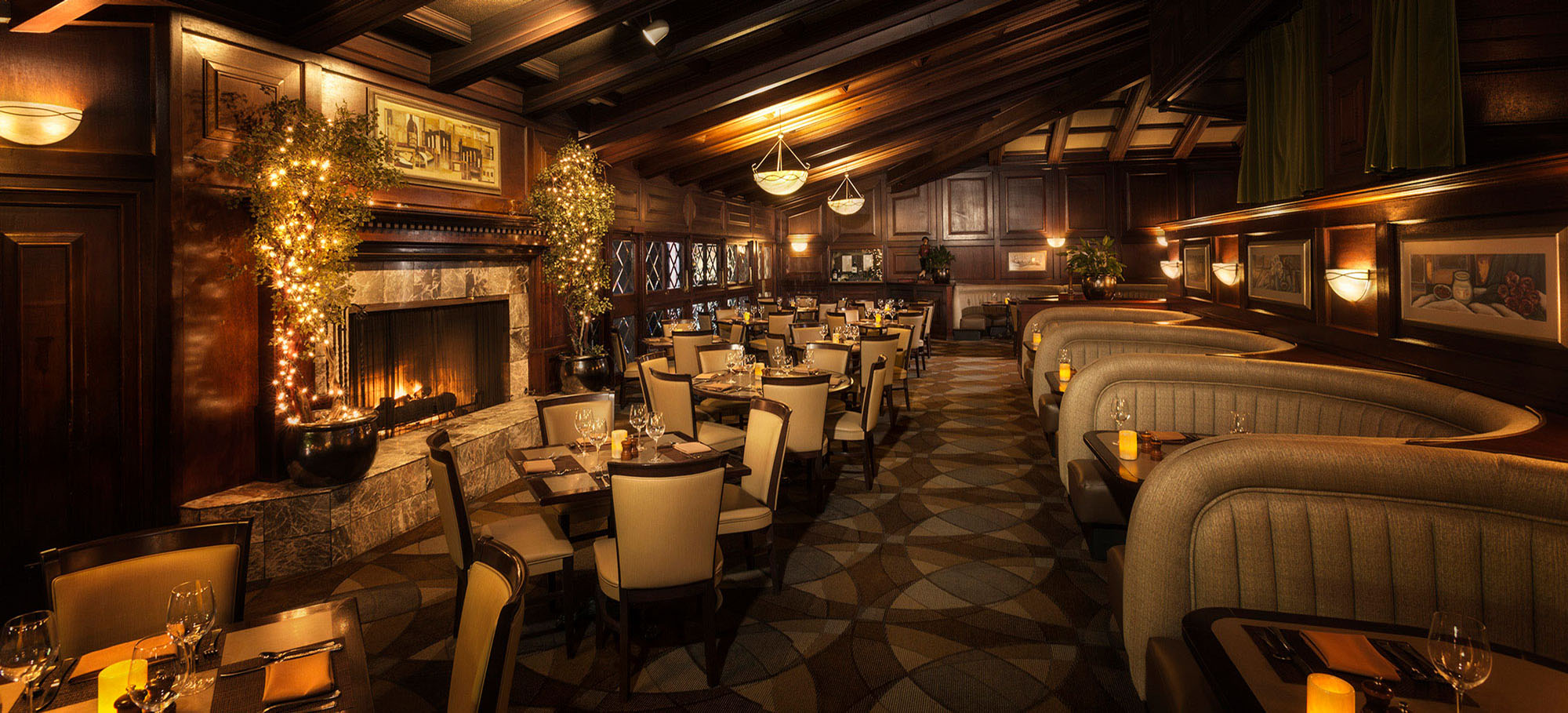 Any taste, any time of day
With a wide-ranging menu and hours from early morning to late night in the lounge, locals frequent Pointe in Tyme as well as guests.
If you came to eat healthy, indulge, or both, your new favorite dish is waiting to be ordered. Meeting preferences of all shapes and sizes is our specialty, whether your party has a foodie eager to be impressed, a picky youngster, or a strict vegan.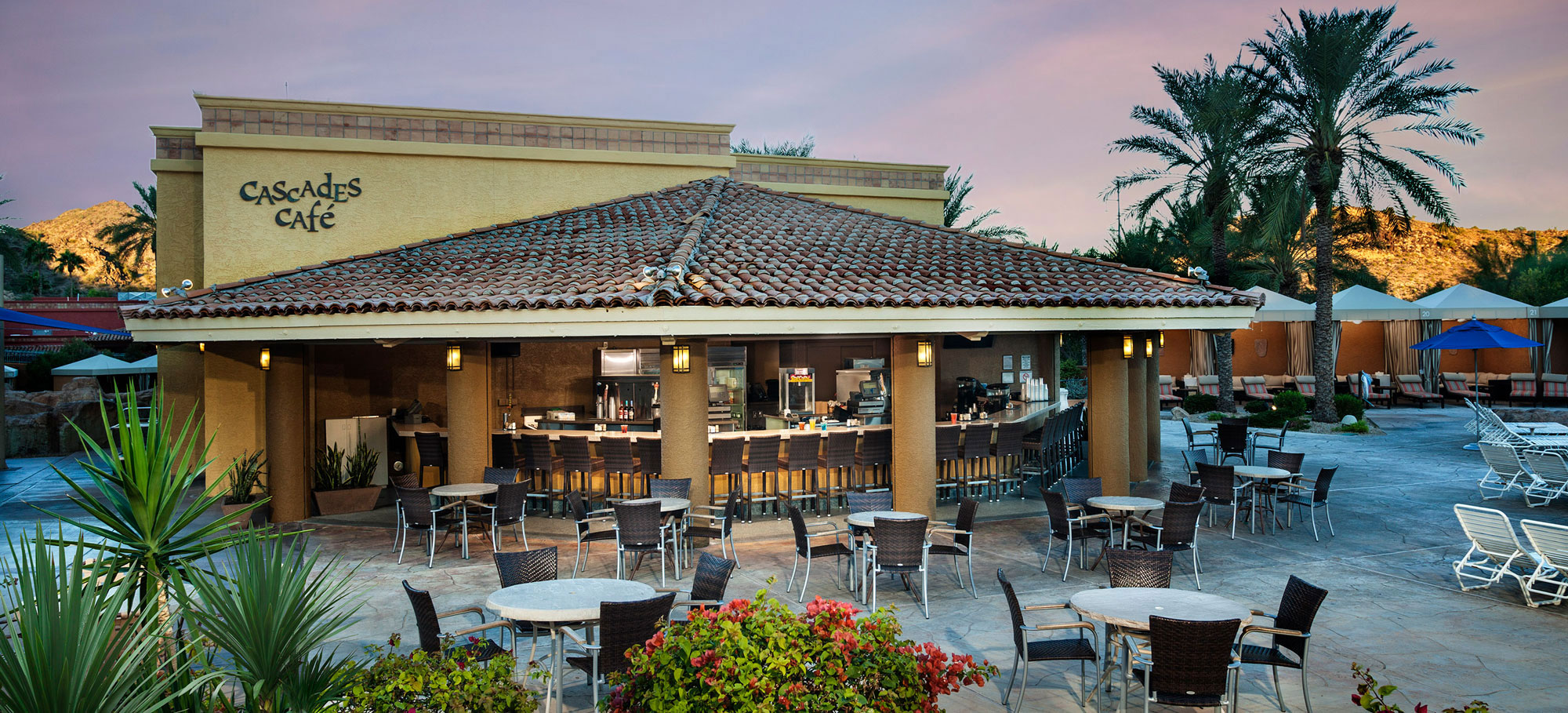 Water-side, with all the classics
Cascades Café is the perfect afternoon destination. Snacks, smoothies, salads and sandwiches can keep you going for a full day of poolside fun.
Cool off with a handcrafted cocktail while you relax and take in the scenic Falls Water Village, and make this perfect oasis a part of your daily routine during your stay at Tapatio Cliffs.