Keep up the good work
Travel doesn't mean you have to forgo your fitness routine.
With a wide range of cardio, free-weight, and flexibility equipment, you can count on maintaining your well-being while away from home. For those looking to explore, we also have many nearby hiking trails and offer seasonal instructor-led poolside yoga through Tocaloma Spa.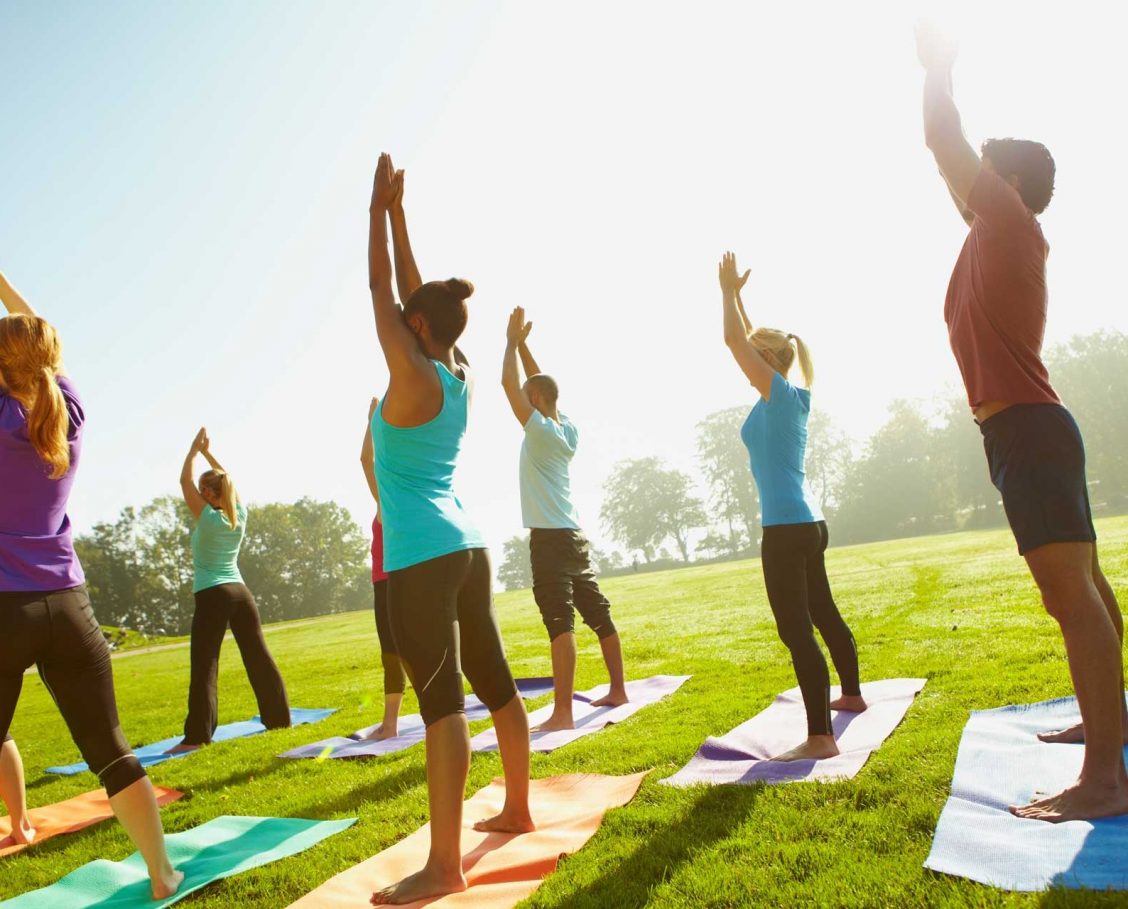 Stay fit during your stay:
Enjoy Life Fitness & Precor® exercise equipment featuring personal TV screens and headphones (open 24 hours with room key access):
3 Ellipticals
4 Treadmills
1 Cycle
2 Recumbant Cycles
1 Stretch Unit
1 Cross Functional Trainer
1 Ab Machine
In addition to a range of cardio machines, we also offer:
Incline, decline and adjustable benches
Free weights 5-50 lb. Sets
Bosu and Stability Balls
Water and towel service
Pool and Dry Sauna
Amenities To Come Home To
The Spa Club wellness membership grants you access to our on-premise Workout Centre, resort pools & The Falls Water Village*. Our spa is your spa.
Workout Centre
Guests have 24 hour access to all the fitness essentials including Precor® premium cardio equipment with personal TV screens and headphones, strength-training resistance equipment, free weights, yoga mats, medicine balls, a pool and dry sauna. The Workout Centre is a quick shuttle ride away, or warm up or cool down with a walk to and from.
The Falls Water Village
The Falls Water Village is an oasis of fun and tranquility with acres of pools, waterfalls and numerous sun-drenched terraces for your lounging pleasure. Let our hot plunge whirlpools melt your stresses away or escape to a private, shaded cabana rental. Thrill seekers can take the plunge down our 138-foot enclosed waterslide or enjoy any number of activities in our sparkling free-form pools. We offer outdoor refreshment at Cascades Café, and you can stock up on any poolside needs at The Village Shop. Find peace and tranquility or thrills and fun at The Falls Water Village.
*Access to The Falls Water Village on day of services only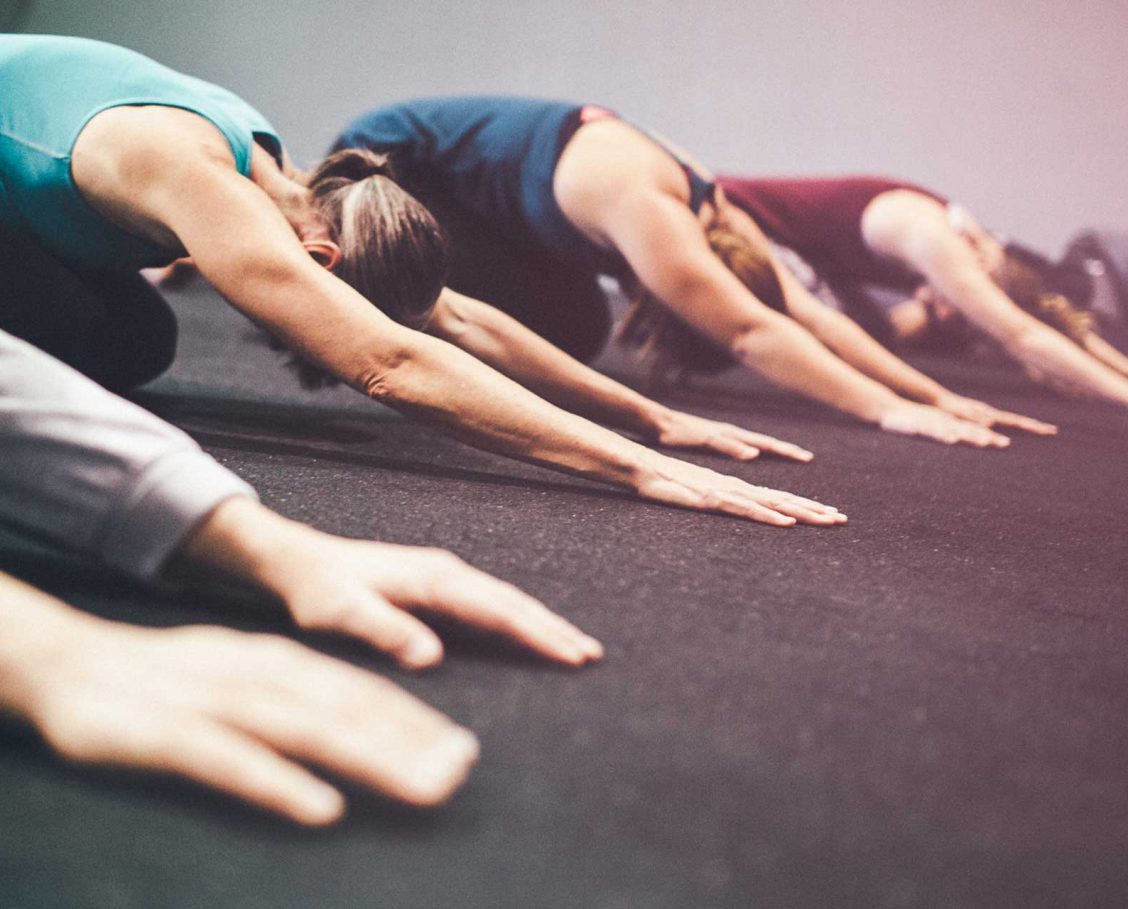 Stay Fit Packages
Moving the body is an energizing and empowering way to achieve total wellness. Hilton Phoenix Tapatio Cliffs Resort is proud to offer a health focused solution for group events looking to seamlessly add an instructor-led exercise element. For groups of 10 or more people, depending on your event schedule, fitness activities can be arranged in advance and added to your meeting's agenda - customized to your interest, length and level of intensity.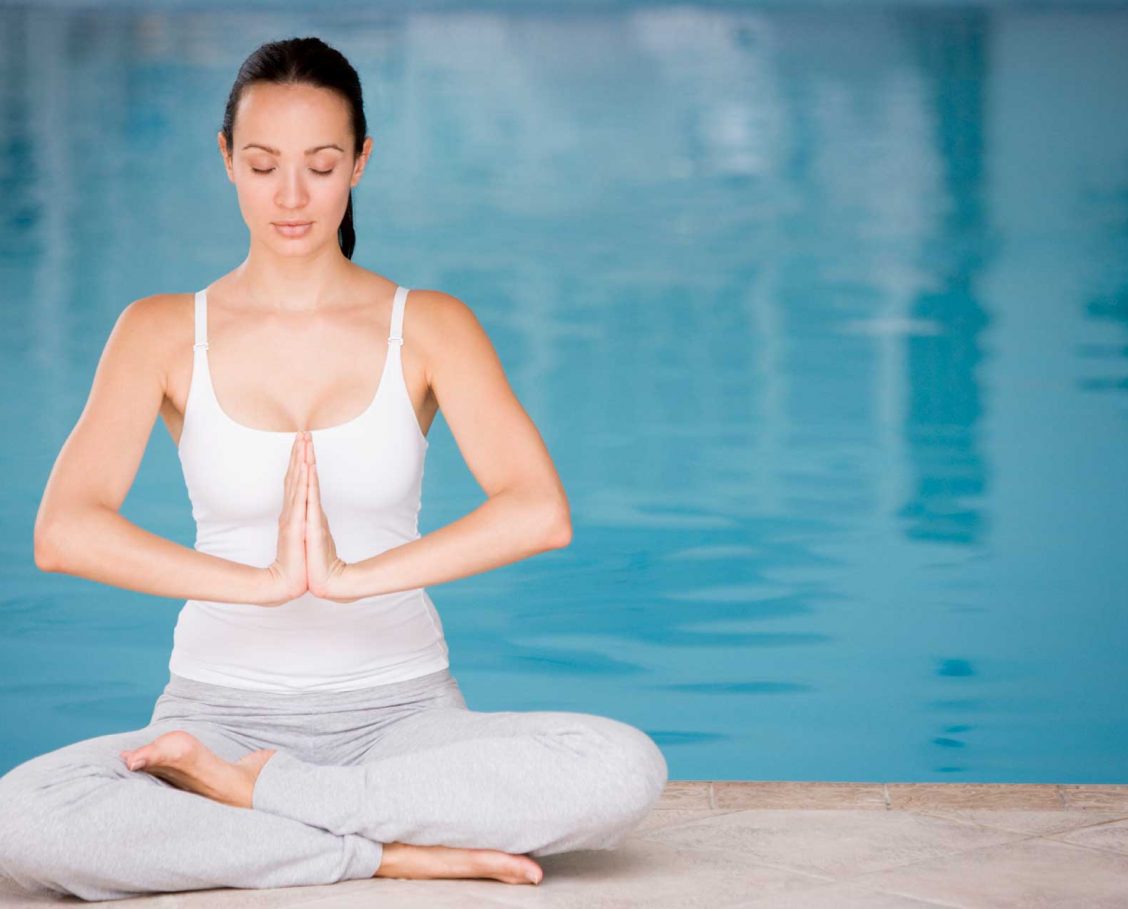 Poolside Yoga & Guided Hikes (offered seasonally)
Challenge & balance your body and mind with a poolside yoga stretch class or paddleboard fitness session, or explore & learn about the surrounding desert landscape with an easy to moderate guided hike. 24-hour advance reservations are required.
View our calendar for any upcoming activities
All skill levels are welcomed.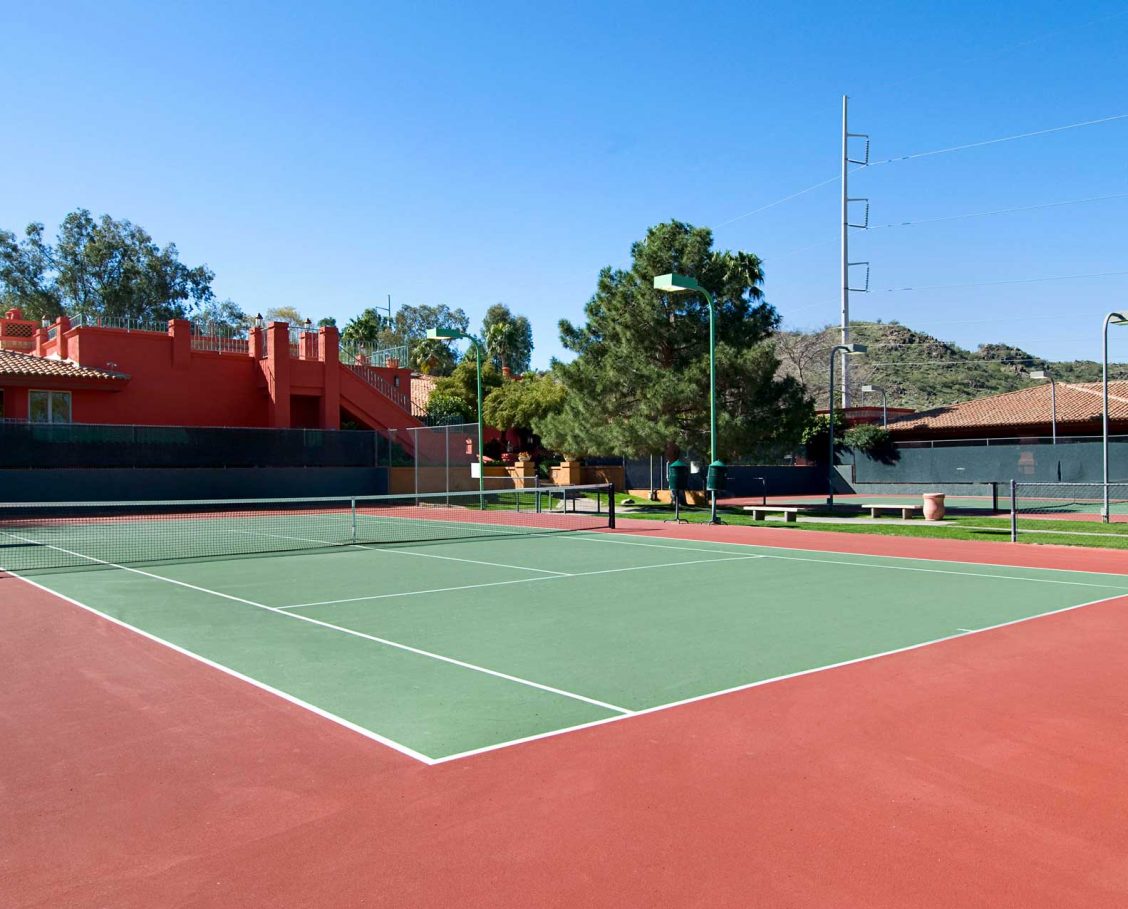 Tennis/Pickleball Courts
Awaken your sense of competition with our two, on-site tennis/pickleball courts. Racket rental ($5 ea) and a sleeve of 3 tennis balls ($6) are available every day to resort guests. If you have a preferred time to rally with a partner, please contact our Golf Shop to make a reservation, 602-866-6357, from 7am-5pm.