Hilton Phoenix Tapatio Cliffs Resort
Stay Active or Just Relax
~
Your base camp for adventure
With so many enticing attractions within 20 minutes of Hilton Phoenix Tapatio Cliffs Resort,
you'll never be short a perfect answer to the question, "What's there to do in Phoenix?" The fashionista, foodie, outdoor adventurer, antique addict, history buff, sports fan, music lover and fun-loving youngster in your life will all be within reach of their new favorite Phoenix discovery – and we can help get you and your group where you want to go.
A great day, just steps away
The Falls Water Village is our desert oasis, complete with waterfalls, poolside cabanas, and a 138-foot enclosed waterslide.
If you're searching for a tranquil afternoon or evening to let the outside world wash away, our well-stocked private cabanas have all of the comforts of home and the hot tub is steps away.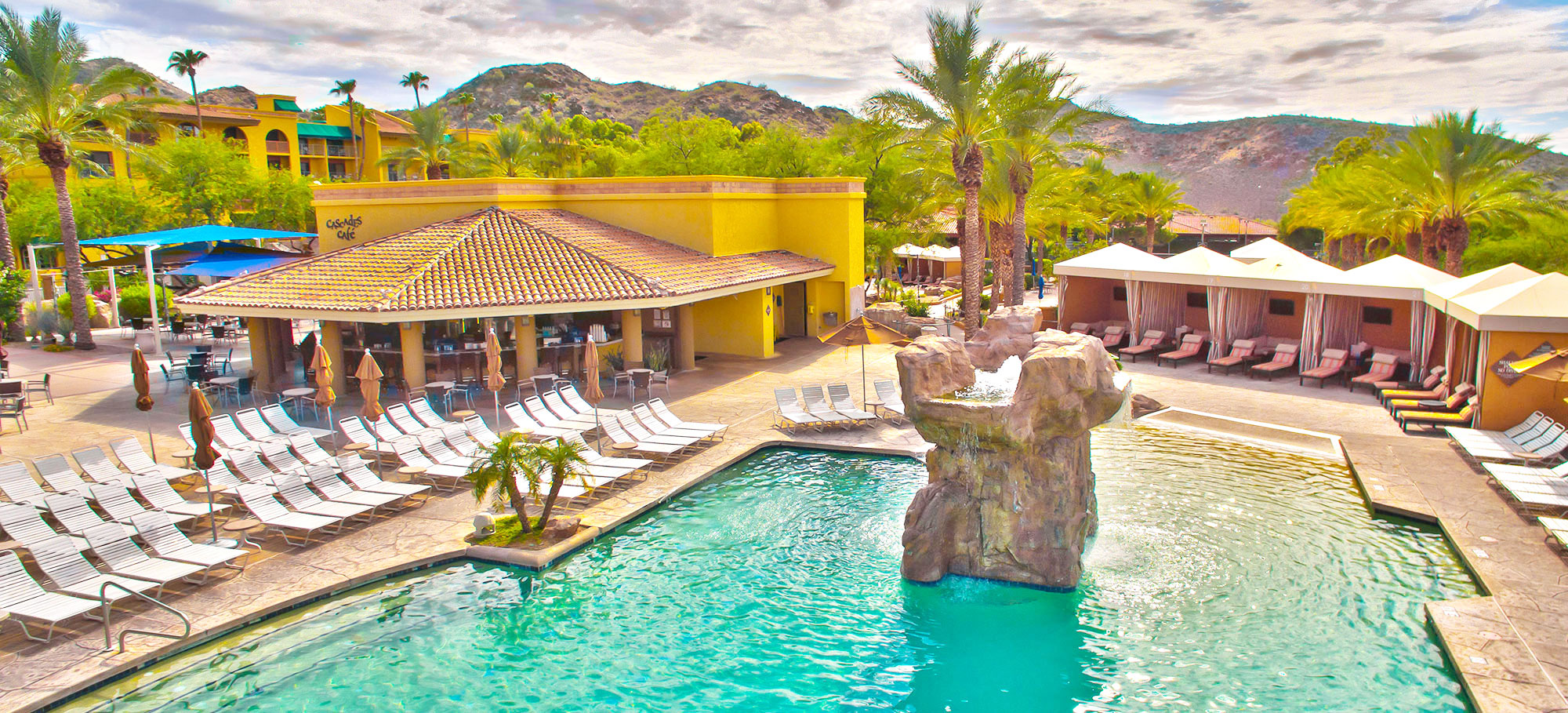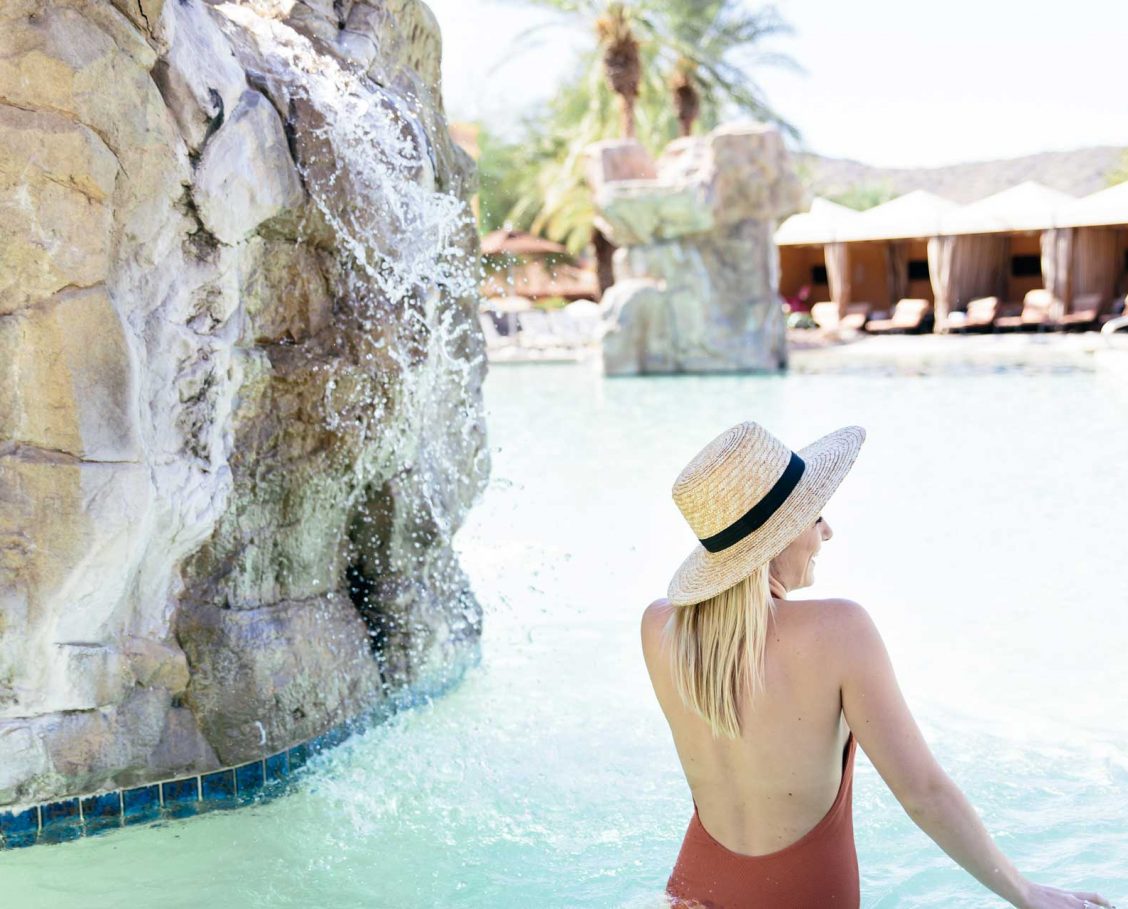 Don't skip a day, stay fit during your stay
In addition to a full-service spa, we offer a fitness center with cardio and strength training necessities, personal televisions, and a pool and dry sauna. Also offered are Stay Fit Packages for groups, nearby hiking trails in the gorgeous surrounding desert landscape, tennis/pickleball courts with racket and ball rental, and seasonal poolside yoga and paddleboard fitness classes presented by Tocaloma Spa. However you prefer to stay active, Tapatio Cliffs has something for you.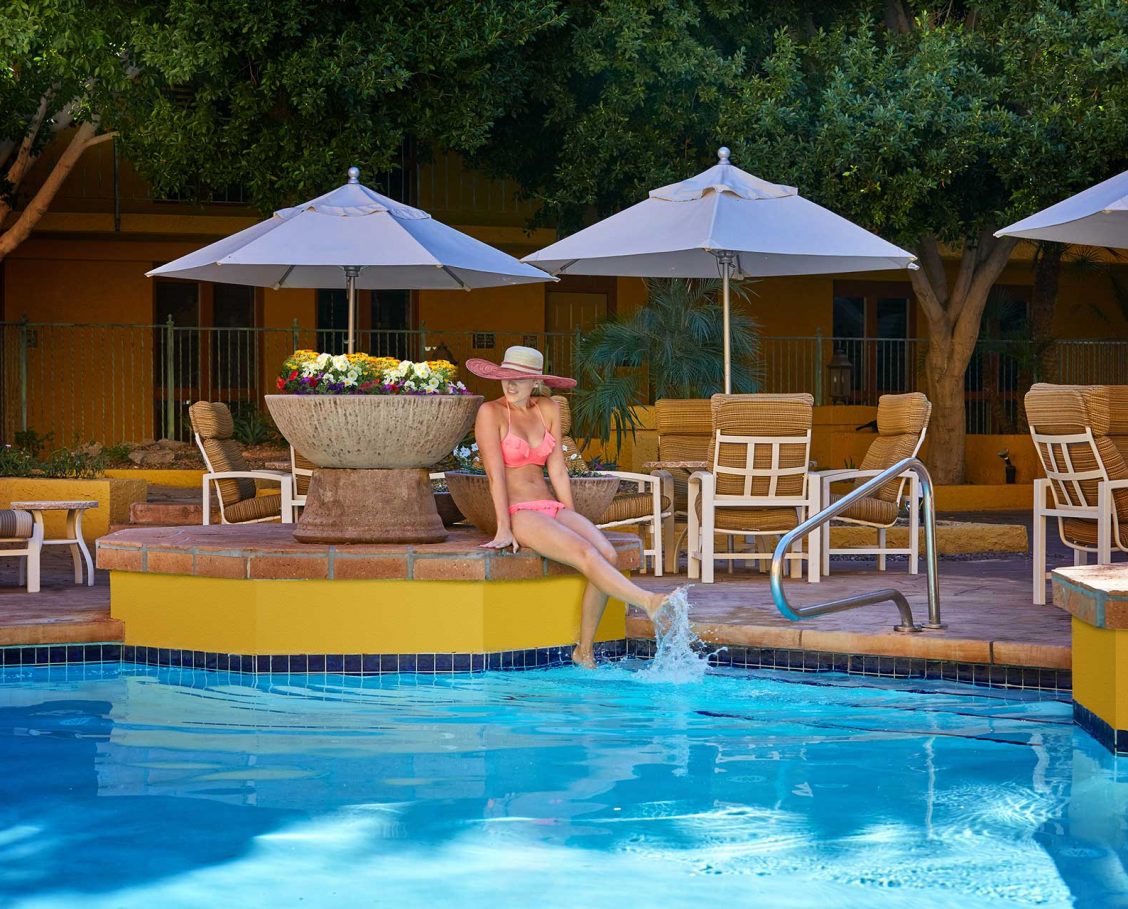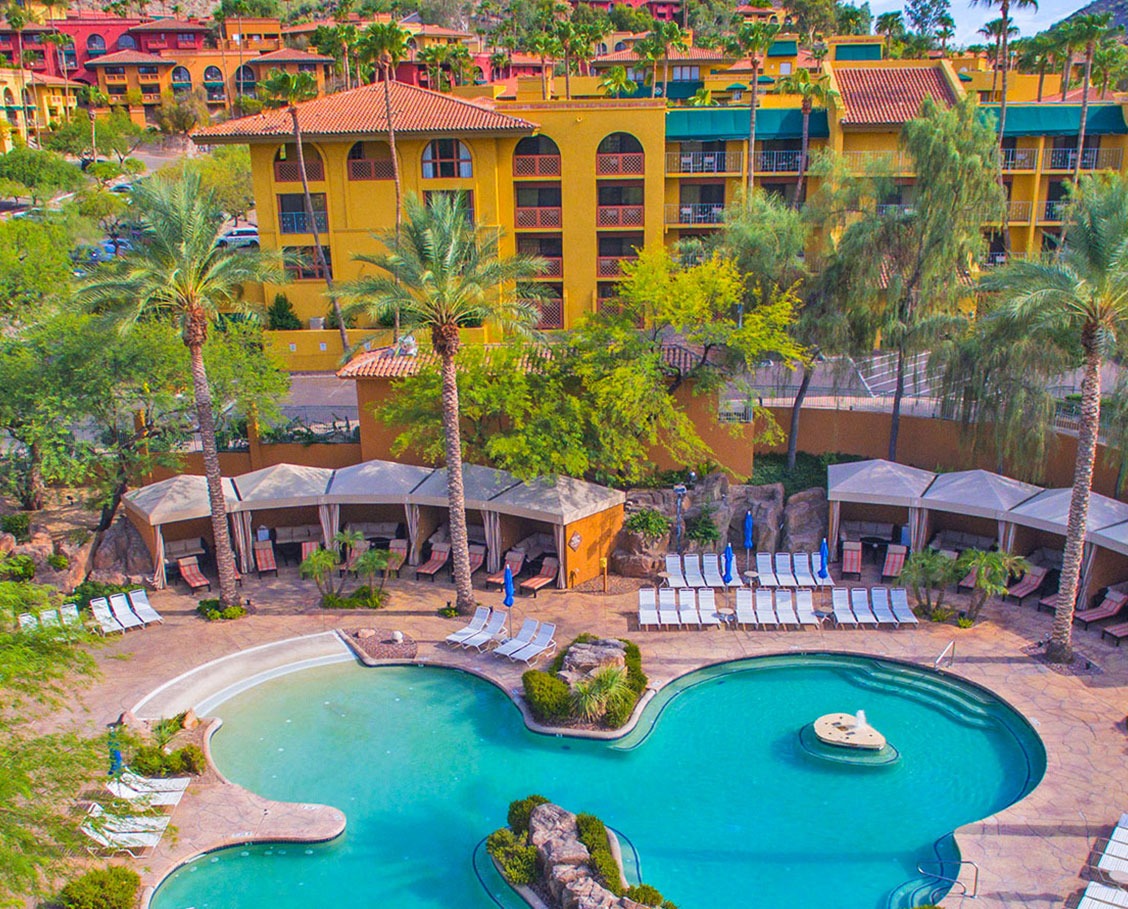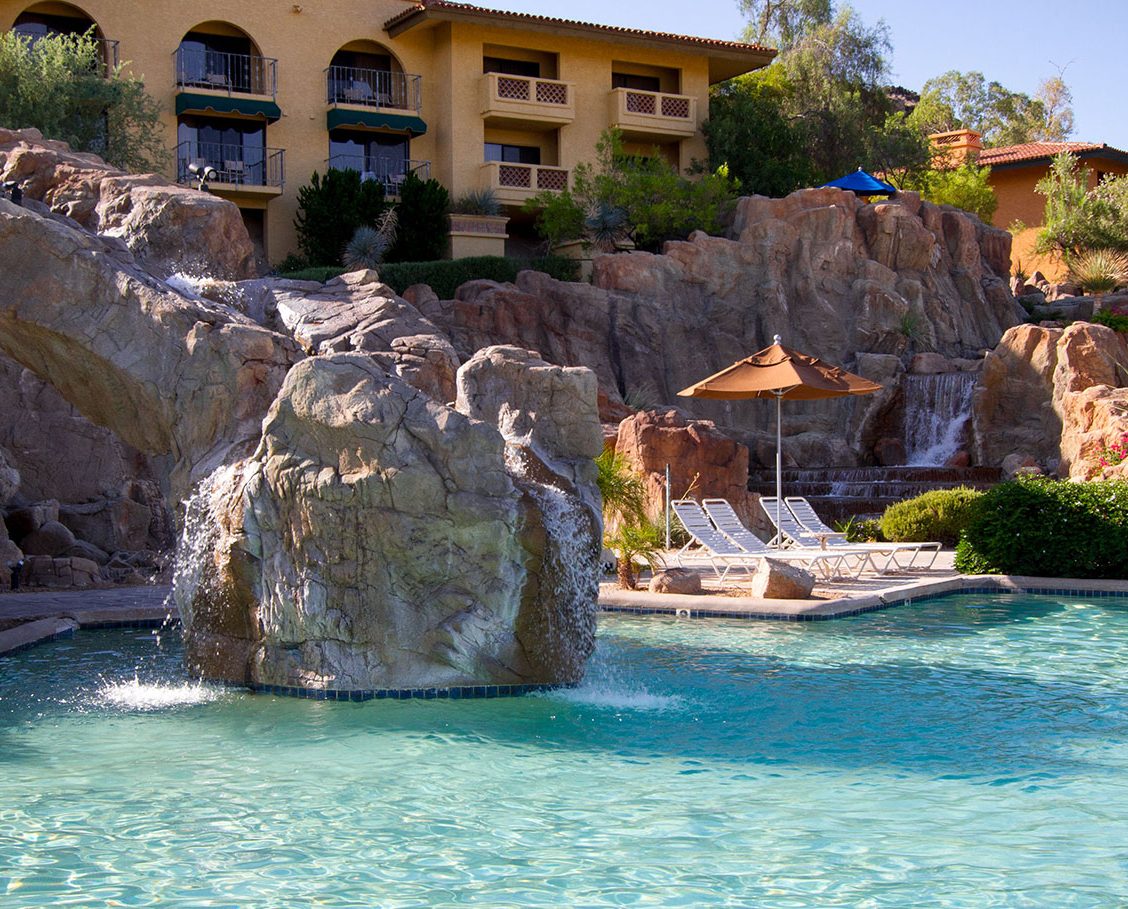 Total rejuvenation
Beauty, wellness, and escape. Tocaloma Spa and Salon is here to soothe you, pamper you, and get you feeling and looking your best. Massage, body and skincare treatments, body exfoliation services and in-suite pampering are all available from the spa. Visit the salon for a manicure or pedicure, and get hair care, hair removal and cosmetic services. Our exclusive line of spa and salon products are available for purchase, as well as gift certificates.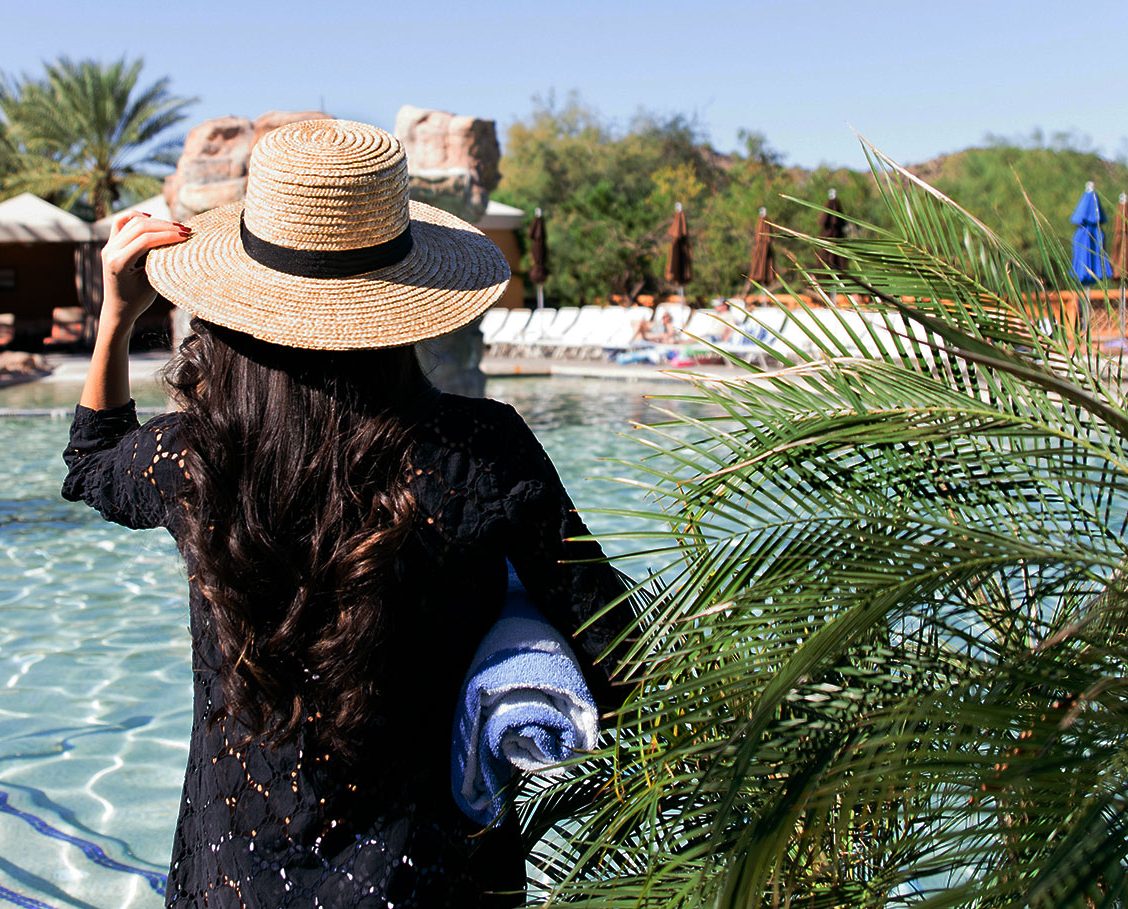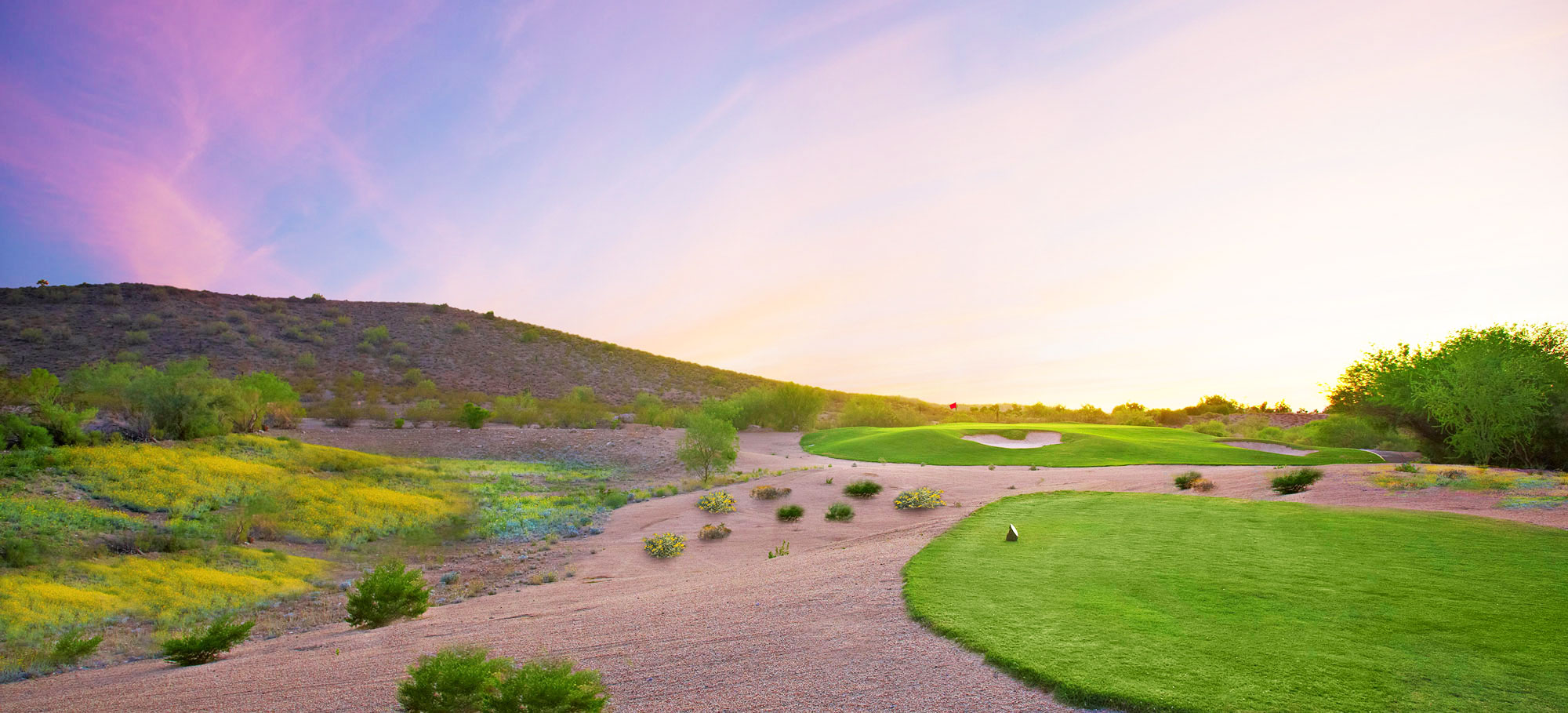 Hit the green
Offering private lessons or group instruction, the 10th Hole Owl's Nest restaurant, and the Lookout Mountain Golf Pro Shoppe – rated one of the top 100 golf shops in the country, this course truly has it all. Explore the course features to see why it's been a nine-time winner of the Golf Digest Four Star Award and has been recognized as one of America's Best Golf Course by Zagat, check out the Hilton Golf Academy or join the Player's Club.