Play Like The Pros At Lookout Mountain Golf Club




With A Caddie!
If you ever wanted to play like the pros Lookout Mountain Golf Club is the place for you to do just that.
Lookout Mountain has partnered with CADDIEMASTER® to enhance the overall golf experience and allow you to play the way the pros play - making your round even more memorable. Aside from having extensive course knowledge to help you navigate around the course, our caddies will assist in locating golf balls, raking bunkers, cleaning your clubs and creating a much more memorable experience.
---
How will a Caddie enhance your Lookout Mountain experience?
Extensive course knowledge including accurate yardage and course management designed to help you score better
Assistance with pace of play and locating your golf ball
Maintenance of the course including raking bunkers, fixing ball marks and replacing divots
Fitness benefits afforded when playing with a walking Caddie (an average round of walking golf is over 12,000 steps and burns over 2,500 calories)
An opportunity for you to play like the pros!
Lookout Mountain Caddie and Forecaddie Fees
Caddie Rounds
$100 per player for 18-hole Single Premium Caddie round
$60 per player for 18-hole double bag Caddie round
Forecaddie Rounds
$30 per player for 18-hole Forecaddie rounds
Groups of 1 wishing to play with a Forecaddie will be charged at the 2 person rate ($60.00)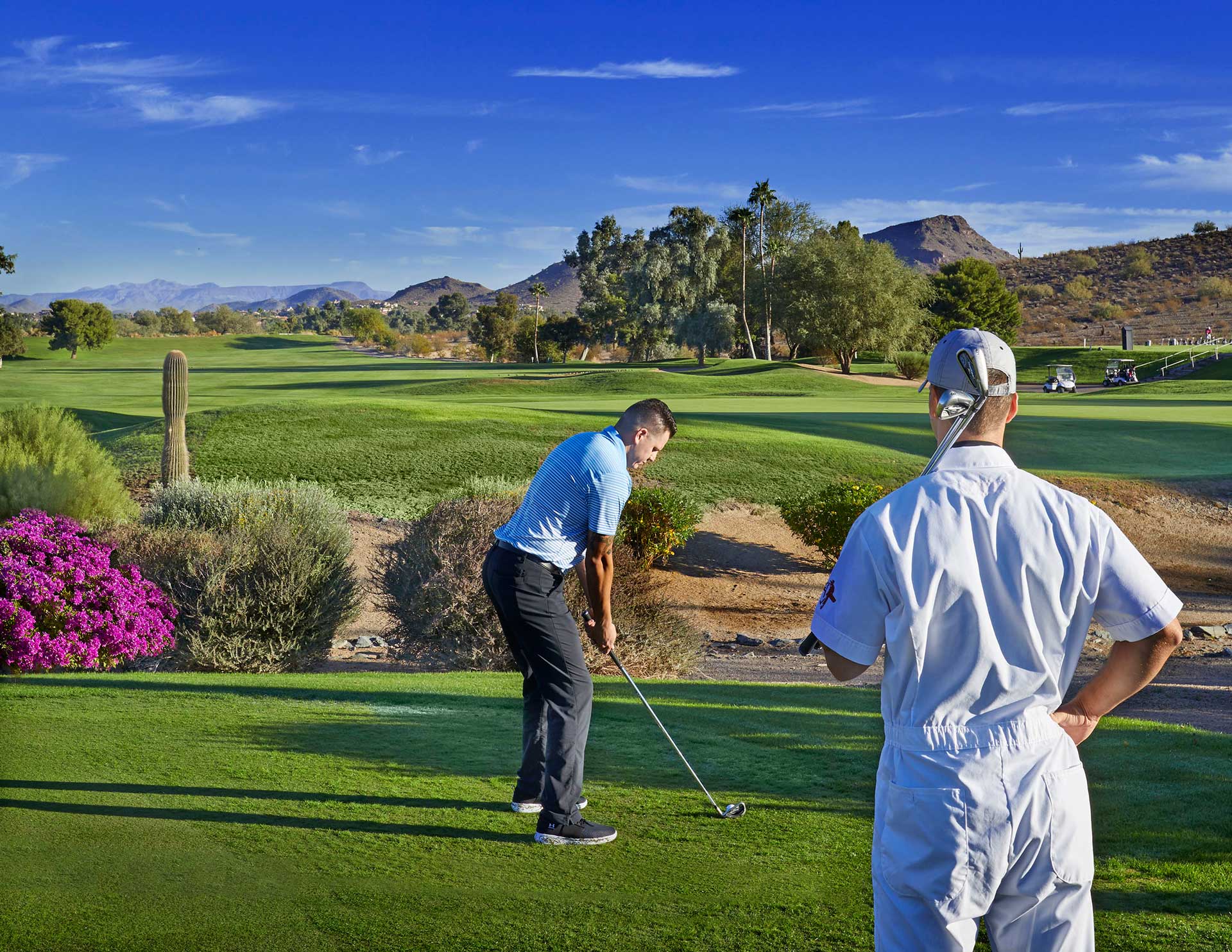 Caddie reservations must be cancelled a minimum of 24-hours in advance in order to avoid the full Caddie fee.
Recommended Gratuities: We recommend a $20 per player cash tip for all Forecaddie services. Gratuities can be higher or lower and should be based on the level of service provided by the Forecaddie. *There is a 15% fee on all gratuities charged on a credit card.
To add a Caddie to your round at Lookout Mountain Golf Club call: 602-866-6357.